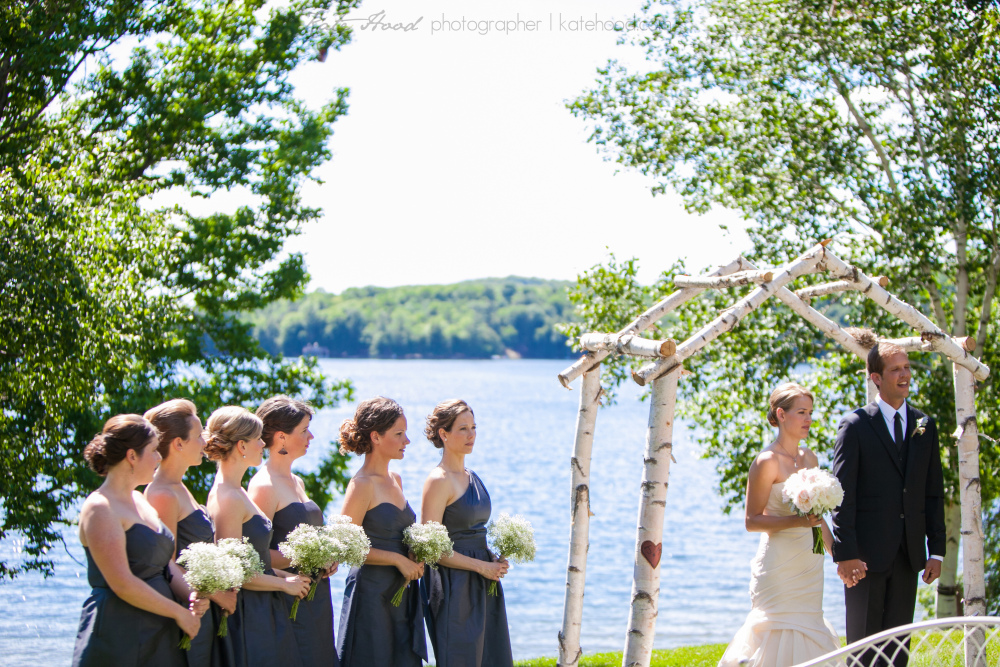 OUTDOOR CEREMONY
Lumina Resort features a sweeping lawn with a breathtaking Muskoka backdrop. Fall weddings have the added beauty of the autumn colours. You couldn't ask for a more stunning location to share your vows.
The venue offers ideal opportunities for photography.
You will have the exclusive use of Lumina Resort for your weekend wedding ensuring total privacy for your ceremony.
We will help you plan a wedding weekend you and your guests will remember forever!
GALLERY OF LUMINA WEDDING CEREMONIES

click on the photos to see full photo albums.

The help leading up to the event was exceptional.

The most stunning and accommodating of venues for our wedding.

Having our wedding at Lumina provided the Muskoka 'experience' we had envisioned.

Everything was delivered above our expectations.

Many of our guests said that it was 'the best wedding ever'!

The setting was beautiful, the meal excellent.

The boat ride in the Molly Bawn made an already perfect day complete.

I would recommend Lumina not only as a resort, but especially to stressed out brides from out of town.

More importantly, you delivered on all your promises and then some.