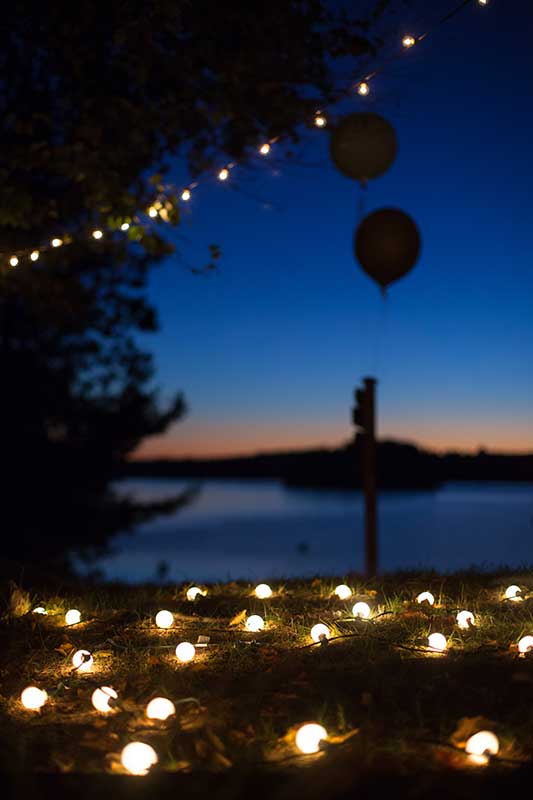 Reception
You are married! Now you can treat your guests to drinks and some nibbles while you slip away to get your photos taken. There are many great vistas at Lumina to capture your photos.
After cocktail hour, the dinner reception will begin in the main dining room which you can decorate at will. The level of decor is up to you and your imagination.
When dessert and speeches are finished your guests will move downstairs to the Knotty Pine Room to dance the night away. You can make the room your own with personalized decor.
Check out the Wedding Photo Gallery for ideas.
We will help you plan a wedding weekend you and your guests will remember forever!
PHOTO GALLERY OF LUMINA WEDDING RECEPTIONS

click on the photos to see full photo albums.

The help leading up to the event was exceptional.

The most stunning and accommodating of venues for our wedding.

Having our wedding at Lumina provided the Muskoka 'experience' we had envisioned.

Everything was delivered above our expectations.

Many of our guests said that it was 'the best wedding ever'!

The setting was beautiful, the meal excellent.

The boat ride in the Molly Bawn made an already perfect day complete.

I would recommend Lumina not only as a resort, but especially to stressed out brides from out of town.